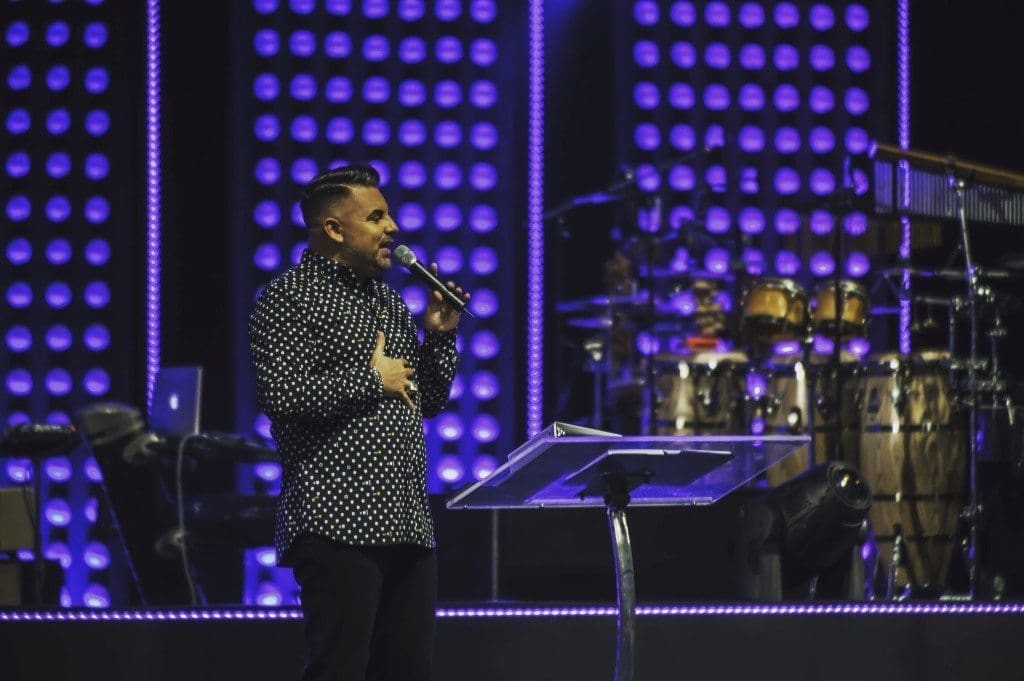 Our year of increase is officially here and I hope you're ready to experience the limitless expansion God has called us to. No matter the size or depth of the blessings, wisdom and knowledge God bestows, I pray you remain mindful that "everything comes from Jesus and exists by Jesus' power and is intended for Jesus' glory" (Romans 11:36, NLT).
Consider three truths that expound on Paul's words to the Romans and reminds us that the success, blessing and favor we experience are always and only about Jesus—the source and supplier of our increase!
1) Everything Comes From Jesus
The book of James mentions, "Everything good and perfect comes down to us from God our Father" (James 1:17, NLT). That means the goodness we experience in the varying degrees of our marriages, parenting, careers, physical bodies and beyond are all gifts from our gracious Savior. God has gifted us with the talents, ability and means to experience the increase and blessings we receive each day. Put more deeply, the very breaths we'll take to experience the goodness God measures to us in 2016 are a gift from Jesus!
In the face of this truth, some may feel life is not full of blessing and goodness from God. To this mindset, I encouragingly say, stop meditating on what you don't have and start thanking God for what you do have this year! Thanksgiving doesn't come from a preoccupation with lack and want but a fixation on Jesus—the supplier of all your fulfilled needs by His glorious riches. This year, "be thankful in all circumstances, for this is God's will for you who belong to Christ Jesus!" (1 Thessalonians 5:18, NLT).

2) Everything Exists by Jesus' Power

As a grace disclaimer–everything we care about and hold dear in 2016 will be sustained by Jesus' power alone. Even in the presence of our actions, it's God's grace and power that supplies the energy and guarantees the promise of our blessings. This year, we must recognize that the physical and spiritual sustenance of our lives is not held together by our goodness but God's goodness toward us. We can stop trying to keep everything together, and more importantly, live by faith and trust God like never before. Believer, everything good in 2016 will be sustained, maintained and held together by the grace and power of Christ Jesus and His deep love and care for you. You are the righteousness of God, and I declare this year, "The longer you live, the brighter you will shine" in Jesus' name. God is thinking good thoughts toward you and I believe the best is yet to come, in Christ Jesus!
3) Everything is Intended for Jesus' Glory
Without this final statement in Romans 11, our lives would exist for nothing more than the shallow fulfillment of our own desires. However, Paul adds this statement as an anchoring reminder that all we have is solely intended for Jesus' fame and glory. As believers, we extend all that we've received not grudgingly or out of necessity but out of a revelation that God's grace is the means by which we live, move and have our being. Matthew 10 reminds us, "…Freely we have received; now freely we give" (v. 8, NIV). This year, I pray you worship the Giver rather than your gifts. Don't make an idol of the good gifts entrusted to you, in Christ Jesus. In 2016—your year of increase—I hope every area of increase you experience would be used solely for God's glory and His honor. I declare this year of increase would remain a year of thanksgiving as you recognize to Him—our Savior, Christ Jesus—be the glory forever and ever, Amen.