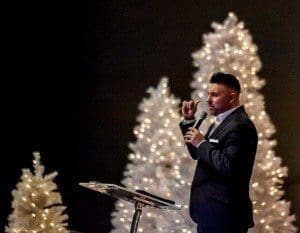 I begin this week's post referencing Paul's words to the believer in I Corinthians 3. "Do you not know and understand that you are the temple of God, and that the Spirit of God dwells permanently in you?…for the temple of God is holy, and that is what you are" (I Corinthians 3:16-17, AMP). This verse leads us to an important question that stands at the heart of my final message in our Sacred Cows series.  How do we become holy? It's undoubtedly a big question that draws much debate across religious establishments and too often the final conclusions rest on what we must do rather than what Jesus has already done! Over the remaining portions of this post, I'll offer a few truths from God's word to help remove the fuzziness, callout this sacred cow and shift the focus from our works to the finished work of Christ on the cross!
1) We Don't Become Holy by What We Do
Many throughout the church have said our holiness hinges upon the required recipes of avoidance, abstention, moral perfection and many others. While the intent behind these legalistic recipes are generally good, their self-centered approach runs contrary to the message of the Gospel. The Gospel—at its core—is not a message about what we do but a message about what God has already done for us. Specific to our holy identities, we've been set aside from common use and destined for a particular purpose by God. It's an act of grace that is received by faith alone. You can't become holy by what you do and you can't become more holy than you already are, in Christ. In the same way two spouses can't become progressively married, we—in our union with Jesus—can't become progressively set apart. As Paul again mentions in I Corinthians 3, "you are the temple of God, and the Spirit of God dwells permanently in you…for the temple of God is holy, and that is what you are" (v. 17, AMP). When we speak of holiness, we're not speaking of something or somewhere—we're speaking of someone and his name is Jesus! The believer shares in God's divine nature which means, works aside, we live and operate from a position of complete holiness, in Christ. No feelings or actions can impact the fact that we've been eternally made holy in the Beloved!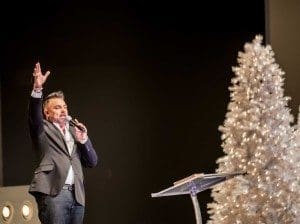 2) We've Been Made Holy by What Christ Has Done
Bottom line, Christ's work is a finished work and what He's done for us requires no updates, amendments or revisions. "Everything that we have—right thinking and right living [righteousness], a clean slate [holiness] and a fresh start [redemption]—comes from God by way of Jesus Christ" (I Corinthians 1:30, MSG). Christ's offering is the sole means of sanctification for the believer. Jesus became our sanctification once and for all and that's reason to celebrate!
3) We Grow in the Expression of Holiness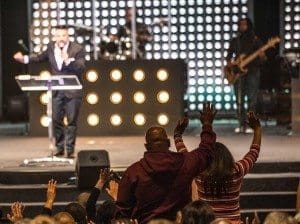 As I previously mentioned, we can't become more holy but we can grow in the expression of our holiness. Put plainly, our behavior is catching up to our new identity, in Christ. Under a new covenant lens, Hebrews 12:14 amplifies this point as the writer calls for us to "continually pursue sanctification" (v. 14, AMP). Since Jesus is our sanctification, the 'pursuit' is not a call for better rule keeping but a call to diligently live out and bear the fruit of Christ's life. We don't 'do'—pray, love, forgive—to become holy, we pray, love, forgive because we are holy! In the same vein, we don't express to become holy we express from a position of holiness, in Christ Jesus!
Believer, I declare you lack no good thing and will walk the adventure of holy living. I declare that you will cease running to obtain what you already possess, in Christ. You are holy, boldly walk in your identity, and when you stumble and fall, get up and continue walking knowing your actions are catching up to your new nature. You are the temple of God and the spirit of God dwells permanently within you. The temple of God is holy, and dear believer, that is what you are!